Williams & Williams Landscaping INC discovered Flex Court Athletics about 8 years ago. I found that they were a great fit for our company. With their help we have install Flex Courts on a number of our projects.
Enhancing backyard play.
Have a space that's just right for a backyard court? Want your kids to build friendships, work on teamwork and have a place that can play safely? Then Flex Court is the place to be. We're experts in turning backyards into sports arenas and friendly pickup games into whole neighborhood competitions. That's because our multi-court solutions are meant to not only be fun (which they are) and look amazing (which they do), they also bring people together.
Thousands of families and big-named athletes are already enjoying the benefits of Flex Court high-performance courts. Find your game and check out the sports courts we have for you. Our team is ready to help you through the entire process – tile selection, color schemes, layouts, and installation.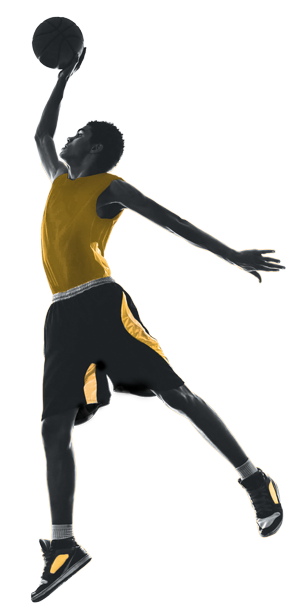 Flex Court is a global leader in high performance modular sport surfaces.
In fact, we were one of the first to bring this type of high-quality, sport enhancing floor to the table. Today, we continue our reign on and off the courts with innovative flooring options, custom designs, DIY or professional installations, little to no maintenance, and the most competitive performance to price ratio out there.
What is Flex Court's mission?
Having a great product that interlocks together quickly isn't the only thing we value at Flex Court. We're also interested in helping people create lasting memories. Indoor, outdoor, at home or in the community, Flex Court's mission is to provide our customers with a state-of-the-art sport flooring experience that brings families and communities together. Let our team walk you through the entire process of selecting, designing and installing your outdoor and indoor floors and courts.
Why is Flex Court right for our community?
Whether it's an indoor play area for young children, a full-fledged outdoor basketball court or an indoor weightlifting gym, Flex Court has your needs covered. Plus, our floors and courts have more FleXion and playability than any other court out there, reducing sports-related injuries while offering comfort, performance and aesthetic appeal. Our team will help you find a solution that best meets your community's needs and set up a plan to put it into action.
Who can benefit from a Flex Court sport or recreational floor?
Flex Court flooring solutions are the right choice for many different types of customers. We cater to families who want to create a safe multi-game court experience in their own backyard. We're right for athletes looking to extend their playing time and ease the wear on their joints. We're the perfect fit for schools and community playgrounds needing to resurface old floors (you lay it right on top!). We're a great choice for sporting events – in arenas and on location. And we even have solutions that are just right for the everyday homeowner with floors for the garage, basement, home gym and rec room. Chances are, we're the right choice for you, too!
What are Flex Court sports tiles made out of?
Our modular sports tiles are made from highest-grade virgin polypropylene in our manufacturing processes, which is all 100% recyclable.
Why are Flex Court all-weather sports surfaces superior?
Flex Court All Weather Sports Surfaces are developed for residential and commercial tennis, basketball and multi-game courts. Our ProStep™ and SoftStep™ outdoor surface options are engineered to reduce stress on the back and lower body extremities – making them an easy choice for both competition-level and backyard multi-purpose courts. Flex Court sport surfaces also reduce downtime and maintenance in all weather conditions (they dry really fast!), and they have an unsurpassed 16-year warranty against any manufacturing defects. Our courts also have a life expectancy of over 25 years. That should cover a couple generations!
Does Flex Court also excel at indoor sports floors?
Flex Court offers a full line of Performance Indoor Sport Flooring that utilize the latest technology to create modular sports tiles and no maintenance "wood" flooring. All Flex Court indoor sports tiles are rated the most durable surface in its class and have adopted many of the same engineering properties as the outdoor sport tiles.
How easy is it to get a Flex Court floor?
Flex Court prides itself on being accessible. With our dealer network and support staff, we can easily work with you to design, ship and install custom and packaged courts all over the United States and throughout the world. Let's get this game started!